Cambridgeshire Councils Get Education & Disability Support
12 June 2014, 06:03 | Updated: 12 June 2014, 06:09
Cambridgeshire County and Peterborough City Councils are sharing almost £700,000, towards special educational needs and disabilities support.
The government funding will go towards giving young people and parents greater say about care.

It's described as the biggest change in support of this kind for more than 30 years.
The new funding will also lead to a new birth-to-25 system for children and young people with Special Educational Needs and disabilities.
Cambridgeshire County Council has been given £476,699, and Peterborough City Council has been allocated £200,615.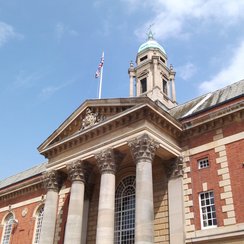 In total, councils across the East of England will share £4.6 million.

The government has also published a new easier-to-read Code of Practice , which offers practical advice for councils, schools and hospitals to ensure they are providing the new support for these children and young people.

Children and Families Minister, Edward Timpson, said: "It's more important than ever that councils put the pedal to the floor and redouble their efforts to make sure all families can benefit from this comprehensive support from September.
Over 2000 families have been testing our reforms, with many saying that the new rules are already giving them a greater say and more control over how and where they access support.
The additional £45 million we're giving councils today will help ensure a smooth transition for everyone."