Exclusive: Father Of Baby Murdered In Yaxley Speaks To Heart
8 October 2014, 06:14 | Updated: 8 October 2014, 13:53
In his first radio interview, since the death of his two year old daughter in November last year, Reuben Agboola says his life will 'never be the same again'.
Two-year-old Amina Agboola was killed on the 21st November 2013, after she was kicked so violently, she flew six feet across the room.

The force of the blow was so severe that it tore her liver in two.

Exclusively, Amina's Dad Reuben has been speaking to Heart, the day after what would have been Amina's third birthday.

"It's not just today, it's everyday. I always think about her, everyday, every second. There's no minute I don't think about my daughter.

"She should be here with me, so I can take her out for her birthday, today is different from other days. I am going to her grave to lay some flowers.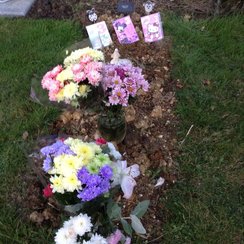 "Life can never be the same. I just keep strong because of people around me, family and friends. They supported me from the beginning.

"Whenever I have negative thoughts I try and turn them into positive ones, by thinking about the good times I spent with her.

"I remember her smile, her pretty smile.

"If I see someone her age on the street playing it does make me think of Amina."

I asked Reuben what he misses most about Amina, he told me "Everything. It's like a part of me has been ripped out."

20 year old Dean Harris (picutred)was sentenced earlier this year to life in prison for Amina's murder. He had been in a relationship with Amina's mum for five months. He was told by the Judge he must serve a minimum of 17 years in prison.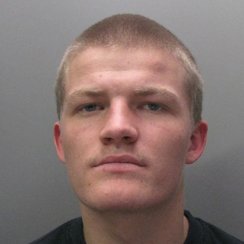 At the sentencing Detective Inspector Alan Page, from Cambridgeshire Police said: "This was a horrendous case.

"There can be no justification for using violence against any child and Harris will have to deal with the consequences of his actions for the rest of his life.

"While no sentence can ease the pain felt by Amina's family, hopefully they will now be able to start moving on with their lives."
Listen to the interview here: