Peterborough Hospice Building Work Confirmed
12 June 2014, 08:00 | Updated: 12 June 2014, 08:04
Charity Sue Ryder has confirmed construction work on a new £6 million hospice in Peterborough will begin in September.
The 20-bed facility will be built at Thorpe Hall, alongside the charity's existing care home.
The charity provides "a specialist palliative care service; improving the quality of life for those living with, or affected by, a serious illness."
The new facility is due to open to patients next summer.
The charity is attempting to raise the £6 million needed to pay for the new building, and is currently around a third of the way towards the target.
Today's announcement is said to "mark a major step forward in the provision of palliative care in Peterborough and the surrounding region."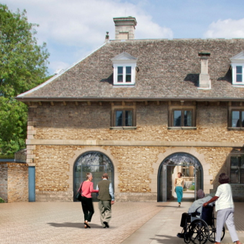 Chief Executive of Sue Ryder Heidi Travis said: "We have known for a long time that Thorpe Hall as it stands is not the best environment to deliver the incredible care we are renowned for.
As an organisation we have been committed to providing a modern, purpose-built hospice at Thorpe Hall for a number of years.
To know we have got to the point where we have everything in place and so can give the builders the green light to start building is wonderful and testament to everyone's commitment to the project.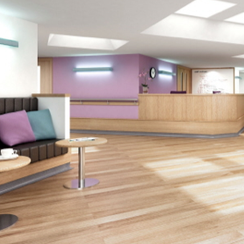 The support we have had from the local community, businesses, groups and organisations has been amazing.
But there's still more than half the money to raise so we need more help in the coming months."
Patients at the hospice are currently cared for in wards on the first and second floor of Thorpe Hall, a 17th century listed mansion house.
Access outside is said to be difficult, with limited views and shared bathrooms.
In the new hospice, every patient will have a private room with en suite, giving them and their families more privacy and dignity.