Peterborough Rail Delays
26 August 2014, 12:37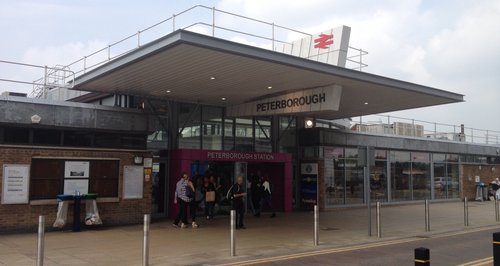 Rail commuters heading from Peterborough into London following the bank holiday faced severe delays on one of the UK's key train routes.
Overhead wire problems between Peterborough and Stevenage caused extensive disruption to services on the East Coast main line heading into London King's Cross yesterday and this morning, with engineers worked through the night to repair the damage.
All lines were re-opened by around 7am this morning, with just residual delays continuing for a few hours.
The problems affected a number of train operators, including First Capital Connect and East Coast.
Mick Cash, acting general secretary of transport union the RMT, said: "We have been warning for years that cuts to staffing and maintenance on the overhead lines have left them as a weak link in our rail infrastructure.
Those warnings have been ignored and last night and this morning passengers have been left to pay the price.
The solution is to clear the maintenance and renewals backlog and employ more staff or we will see this morning's transport chaos on rail and Tube repeated throughout the winter.''
A spokesman for the East Coast train company said Network Rail (NR) engineers worked through the night to repair the damage at Huntingdon.
He said that, as anticipated, there had been some further disruption at the start of Tuesday's East Coast services.
"However, while trains are now gradually returning to normal, some services may continue to be restricted, and subject to short-term amendment or cancellation,'' he said.
Advance booked tickets dated for travel on Monday or Tuesday will be valid for travel on Wednesday, and customers are advised to try to travel as close as possible to their original booked time.
East Coast is very sorry for the disruption this may have caused to your travel plans, and continues to work closely with its infrastructure provider NR to restore a good service again.''
Network Rail has also apologised for the disruption.