Texting Driver Jailed For 6 Years For Causing Death
31 July 2014, 15:20 | Updated: 31 July 2014, 15:40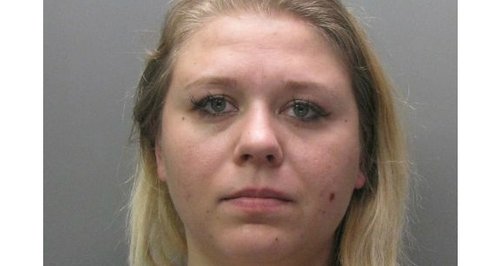 A driver who had previously been caught using a mobile while behind the wheel caused a fatal collision moments after texting and making calls from two phones.
Marina Usaceva, 31, of Padholme Road, Peterborough, was driving a green Jaguar X-Type along the A47 at Thorney Toll, Wisbech, at about 4.30pm on March 15, last year, when she crashed into the back of a Peugeot 206.

The shunt pushed the Peugeot into the path of an oncoming articulated lorry killing the driver, Sukhdeep Singh Johal, 27, of Welford Road, Leicester.

Police seized Usaceva's mobile phone which she had denied using. A second phone was also discovered in her car. Examinations showed she had sent and received both texts and calls shortly before the crash.

She initially also denied ever using her phone while driving but then admitted she had been previously been caught twice in Lincoln Road in December 2009 and in Burghley Road in October 2012.

Usaceva pleaded guilty to causing death by dangerous driving and was jailed for six years at Peterborough Crown Court today.

She was also banned from driving for eight years.

Sergeant Gordon Murray said: "To contemplate using one mobile phone while driving is unacceptable, to use two such devices beggars belief. I hope that all road users, drivers and passengers will take note as to the seriousness of such behaviour. A passenger in a vehicle should challenge any driver they see committing this offence. The use of mobile phones when a vehicle is in motion is unacceptable. Drivers need to take themselves back to basics and concentrate on driving and leave the modern culture of using such electronic portable devices until they have stopped. Drivers need to think what the consequences could be. That call or text might just change your life and that of those involved."