Two Jailed For Trafficking Girls In Peterborough
20 June 2014, 17:06 | Updated: 20 June 2014, 17:18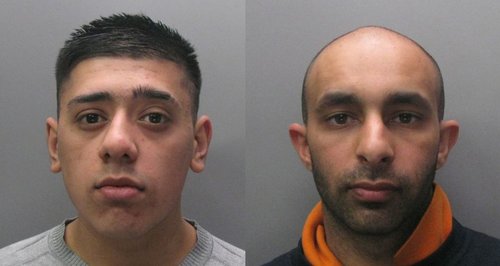 Two men have been jailed for a total of 32 years for trafficking underage girls for sex in Peterborough.
28 year old Yasir Ali from Grange Road in the city was jailed for 20 years for 15 offences.
These included four rapes and seven charges of trafficking girls for sexual exploitation.
19 year old Daaim Ashraf from Almoners Lane in Peterborough was sentenced to 12 years in prison for nine offences.
These included five trafficking charges.
Cambridgeshire Police say six of the victims, the youngest was just 13, were abused at a hotel in Peterborough in January and February last year.
One of the girls was also attacked in an alleyway in Stamford.
A further two victims were identified during the investigation and disclosed to having been raped in cars at Ferry Meadows in 2008 and 2010.
The investigation was part of a joint investigation between Cambridgeshire Police and Peterborough City Council's Children's Services department.
Detective Superintendent Gary Ridgway said: "These men preyed on vulnerable young girls, grooming them then using them for sex.
They were well aware of how young they were, yet still pursued them, using social media to win their trust and impressing them with their cars and by taking them to hotels.
They are controlling individuals who gave no thought the consequences their actions would have on such young victims.
They thought only of themselves.

This case once again shows that we will work tirelessly alongside colleagues in Peterborough City Council's Children's Services to identify and protect young people who could be at risk of such abuse.
There are eight victims in this case who will have to carry the legacy of Ali and Ashraf's actions with them for many years.
They have already shown great strength to give evidence at court and I hope the sentences today will be an important part of their recovery.
These sentences send a clear message to those who think it is acceptable to exploit young people for sex.
Ali and Ashraf thought they could control and intimidate their victims to prevent them seeking help - they were wrong.
We believe there are other men out there who are engaged in this type of serious criminality.
The courts take such behaviour very seriously and perpetrators face lengthy spells behind bars."
Peterborough City Council Reaction.
Wendi Ogle-Welbourn, Director for Communities for Peterborough City Council, said: "I am very pleased with today's verdicts. They represent justice for the victims.
What is equally important today is that these girls have been believed and that is a vital step to allow them to properly start to move on from their ordeal.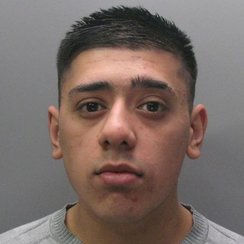 The road to recovery is likely to be difficult, but our priority now is to give these girls every support to enable them to recover fully so that they can go on to live normal and fulfilling lives.
And while I am talking about the girls I would like to commend them for their bravery in standing up in court to face their tormentors and give evidence.
This has meant reliving many very difficult experiences, but without their willingness to do that we would not have achieved today's result.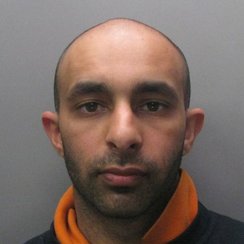 I would also like to pay tribute to our social workers and the police who have worked tirelessly with the girls to gain their trust so they felt able to tell us exactly what had happened to them.
It was only then that the police were able to make the arrests that led to today's sentences.
Once again we are appealing to everyone, especially those involved with young people and children, to be vigilant.
If a young person in your care, or who you have contact with, is showing signs of possible abuse or acting in a manner that concerns you please speak to us, or the police, and we will investigate.
No one is more determined than us to stop these crimes happening in our city and we will continue to do everything in our power, along with the police, to stop these crimes. But we cannot do it alone – we need everyone to be on the lookout."