Urgent Call For New Canine Homes In Cambs
A Cambridgeshire animal charity says it's reaching bursting point - and people need to come forward to help rehome the county's dogs before Christmas.
Animal charity Wood Green has hit its max capacity for taking in dogs, and is getting more than 20 calls a day from people looking to rehome their pooches in the run up to Christmas.
The Cambridgeshire-based charity, which has four branches around the East of England, cares for more than 5,000 dogs, cats, small animals, horses and chickens every year.
With less than three weeks to go till Christmas Wood Green's dog section is near to bursting point
There's currently 119 dogs on site but only 100 kennels - with around 73 of those dogs are available for rehoming
In addition to having to juggle kennel space to accommodate dogs together, staff are now receiving more than 20 calls a day from people needing to rehome their dogs - often due a variety of social pressures and changes of circumstance, such as owners having to move out of accommodation, falling ill or caring for ill relatives, or even fleeing cases of domestic abuse.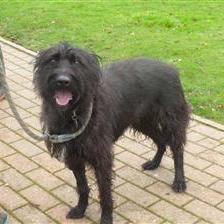 Wood Green dog section manager Tracey Bingham said:
"The last few weeks of the year are traditionally busy for Wood Green, but this year we really are struggling to cope - it's possible we could have more than 120 dogs to look after this Christmas, along with the hundreds of other pets we care for."
While Wood Green does not want to encourage animal lovers to get a dog on a festive whim, we would like to make anyone who is considering rehoming a pet in need - either in coming weeks or in the new year - aware of some of our amazing dogs who are looking for loving new homes.
These dogs are with us through no fault of their own, and many have been with us for far too long.
For example, super-friendly Staffordshire Bull Terrier Alan has stolen the hearts of all the Wood Green carers, but he is about to mark his 200th day at our Godmanchester Centre, rather than in a loving new home.
Tracey added:
"It absolutely breaks our hearts to see dogs like Alan (pictured below) spending so much time in a rescue centre when we know he will make the most loyal and loving companion in the right home.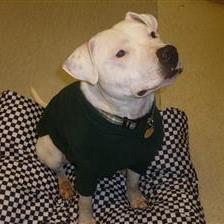 If you are thinking of getting a dog, rather than surfing the internet or going to your nearest dog breeder, please, please consider an animal that not only needs but deserves a loving new home. Rehoming charities like Wood Green are here to help you find the right pet for you, as well as making sure that animal is happy and healthy, and we are always here to give expert help and advice to pet owners."
To find out more about the 70 plus Wood Green dogs ready to go their new loving homes, please visit www.woodgreen.org.uk/rehome/dogs