Vulcan Flypast Honours Our Cold War Protectors
25 September 2014, 07:54 | Updated: 25 September 2014, 08:08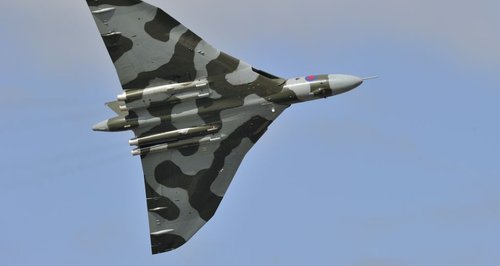 The last surviving Vulcan bomb still flying - makes as flypast tour of the East this afternoon.
The flying tour is to honour the men and women of the RAF who kept Britain safe during the "Cold War".
The aircraft's official show commentator, Sean Maffett, says she's an truly historic machine: "Vulcan has a reputation as the country's favourite aeroplane.
Any event which books her can expect quite a jump in audience numbers."
Timetable:
Take off approx: 2pm
Then it's expected over Norfolk at around 2.35 south of Attleborough
Over RAF Mildenhall around 2.40 and into Cambridgeshire
Over RAF Wyton at around 2.50 and into Bedfordshire
Over Bedford at around 2.55 and into Northamptonshire
Over the south of Northampton at around 3, and up to Corby at around 3.15
Back into Cambridgeshire to pass over RAF Wittering at around 3.20