Shenfield: Police Back At Scene Of Shooting
31 January 2014, 07:42 | Updated: 31 January 2014, 07:46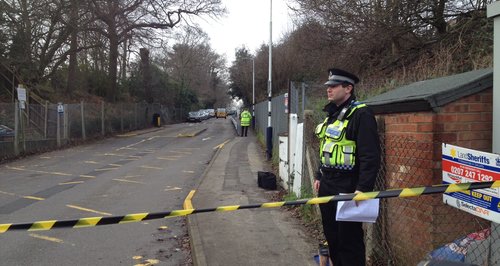 British Transport Police are back at Shenfield Station this morning (Friday 31 January), exactly a week after a shooting there.
City trader Robin Clark suffered serious leg injuries after he was shot in a car park last Friday morning (24 January).
Detectives believe it was a targeted attack.
Detective Superintendent Gary Richardson said: "We are continuing our investigation into the incident at Shenfield rail station on Friday, 24 January and are currently pursuing several lines of enquiry.
"I can confirm we have now interviewed the victim at some length. This has provided us with a number of investigative leads.
"Officers have undertaken a range of enquiries in relation to this investigation, including liaising with local police, interviewing witnesses, and conducting visits to the railway station.
"We will be carrying out another return visit to the railway station on Friday morning (31 January), one week after the attack, during which we will be distributing information to commuters in an attempt to identify anyone who might be able to assist the enquiry."
Anyone with any information which they believe could assist the investigation is asked to contact British Transport Police on Freefone 0800 40 50 40, quoting incident reference 48 of 24/01/14.