Get Your Tickets For CATS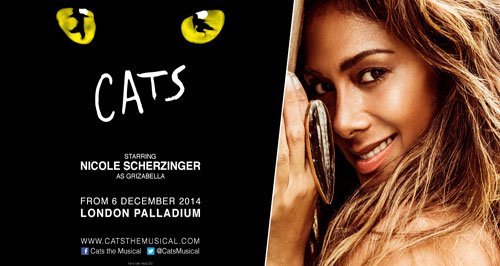 See Nicole Scherzinger making her West End debut as the record-breaking musical CATS returns..
Andrew Lloyd Webber's record-breaking musical CATS returns to the London Palladium starring Nicole Scherzinger, making her West End stage debut as Grizabella.
Based on T. S. Eliot's Old Possum's Book of Practical Cats, CATS is back for Christmas as part of a strictly limited 12 week run.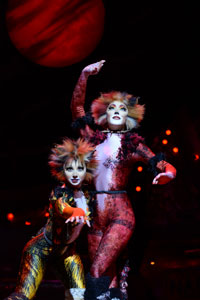 On just one special night of the year, all Jellicle cats meet at the Jellicle Ball where Old Deuteronomy, their wise and benevolent leader, makes the Jellicle choice and announces which of them will go up to The Heaviside Layer and be reborn into a whole new Jellicle life.

One of the longest-running shows in West End and Broadway history, CATS has been seen by over 55 million people and enchanted audiences in over 300 cities around the world.
With an amazing musical score that includes the timeless "Memory", spectacular set designs, stunning costumes and breathtaking choreography, now you too have the chance to experience this legendary musical phenomenon.