Artist's Impression Of Northampton Charity Shop Robbers
24 June 2014, 14:24 | Updated: 24 June 2014, 14:31
Police in Northampton have released artist's impressions of two men wanted in connection with a robbery at a charity shop in Kingsthorpe.
The robbery happened on Tuesday, 3 June, between 4.30pm and 4.50pm, at the Mind charity shop in Alexandra Terrace.
Two men entered the store and grabbed money from the till.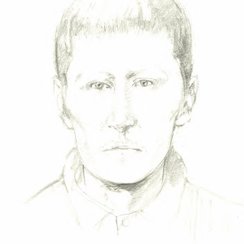 The offenders may have been Eastern European. One was around 5ft 3in with a stocky build and dark-brown receding hair. The other was about 6ft with a slim build and dark-brown hair.
Anyone who recognises either of the men in the artist's impression or anyone with information about the robbery is asked to contact Northampton CID.
Witnesses or anyone with information about this incident should call police on 101 or Crimestoppers anonymously on 0800 555 111.