Computer-image Issued After Sex Assault
16 November 2014, 06:00 | Updated: 16 November 2014, 10:14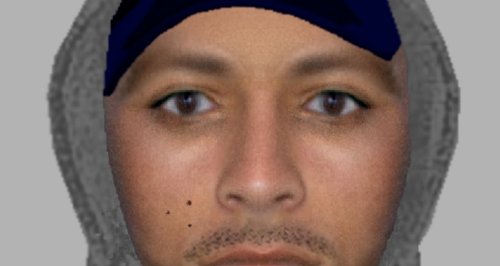 Police in Northampton have issued a computer-generated image of a man they wish to question in connection with a sexual assault in the town this week.
The assault happened on the Racecourse on Monday, 10 November, at about 6.15am.
Investigators are appealing for the public's help in identifying the man and anyone who thinks they recognise him is asked to contact Northampton CID on 101.
The man is described as mixed race, aged 18 to 25, 5ft 7, with a heart-shaped face, moustache and a light beard shadow. He had dark eyes, dark eyebrows and small brown moles on his right cheek.
Anyone with information is urged to call Northamptonshire Police on 101. Alternatively, they can call Crimestoppers anonymously on 0800 555111.