Family Pay Tribute To Man Murdered In Stevenage
18 October 2014, 08:36 | Updated: 18 October 2014, 09:06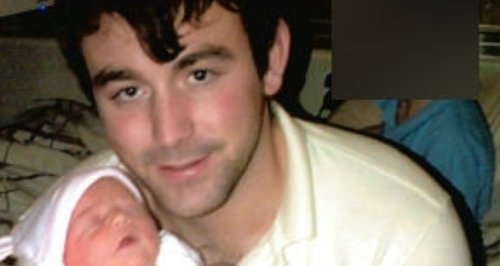 The family of a 21 year old father who was murdered in Stevenage have described him as "a truly amazing man" who "genuinely cared for everyone".
Thomas Ward was shot in April last year at a caravan site in Dyes Lane, days after his daughter was born, as part of a family fued.
33 year old Jon Ward, from Clarkson Court in Hatfield, has been given at least 32 years in prison for arranging the shooting.
Thomas leaves behind his mother, father, two brothers, three sisters and wife and baby daughter.

His family released the following:

Thomas truly was amazing and we all love him so much. We miss him and his beautiful big smile every minute of every day. Thomas was good looking, he was flawless and people were very envious of him. He was cheeky but so wonderful too and genuinely cared for everyone, no-one had a bad word to say about him. He was also extremely generous and spent his first ever wages on a present for his mum.
Thomas, who mainly grew up in Germany and could speak Spanish and German, was a born again Christian. He had visited most of Europe and spent time in America. He was keen on training and fitness and enjoyed boxing too. He also had a love for Reggae music and Caribbean food. He loved football and was a great Chelsea supporter. Thomas had become a father just five days before he was killed.

Thomas had done so much in his short life but a new chapter as a father had literally just begun. He absolutely adored his baby girl and his wife and was a fantastic dad and husband. Every day we are suffering pain because he is not here and it is unbearable to think that his daughter will grow up without her dad. This heart-ache will never leave us.
Thomas's mum recalled the last time she hugged him. She said: "To me he had become a real man when his daughter was born and I didn't want to mother him too much. If only I had known what was going to happen, I would have held him in my arms for longer.

All of our lives were ruined the night he was so brutally taken from us and things will never be the same again. What happened to him has destroyed us all and left a massive hole in our hearts which can never be filled. The man behind this set out to hurt us in the most awful way and he has succeeded. Not only that, but having to sit through the trial has been even more difficult because it is like we have lost him all over again. We now pray for peace.