Family's Tears At Hit & Run Appeal
28 August 2014, 06:00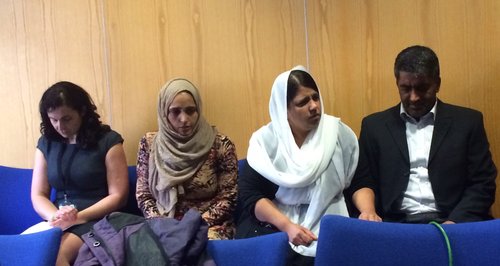 The family of a 16 year old boy, killed in a hit & run in Hemel Hempstead, have cried as police appeal for the driver to hand themselves in.
On Friday night (22nd August) Fazan Ahmed was playing football with his cousins while his family celebrated his GCSE results.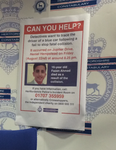 At around 8:25pm he was hit by a car driving along Jupiter Drive.
He was taken to hospital in London but died from his injuries two days later.
His mother, father and another family member joined a police press conference where Detective Inspector Sam Khanna made an appeal for the driver to come forward:
"Your actions have not only resulted in the death of a young man who had his whole life ahead of him but it's destroyed the lives of his family, friends and loved ones.
"Think of how you would feel if this happened to someone you love.
"We have a dedicated team of detectives working on this case and we will find you."
The family were too upset to speak, but made a statement through the local police inspector, George Holland:
"This tragedy has torn not just his family apart but his friends and the community as a whole.
"Fazan's younger brother and sister adored him, his older brother regarded him as so much more than that.
"To the driver, we say please come forward, look at the devastation you have caused this family, his friends and the community
"Please come forward and help us deal with our loss.
"To the drivers family and friends, please look at how this tragedy has affected us.
"If anybody can help, please contact the police."
Fazan's cousins and other witnesses think the car was blue and possibly an older model Ford Focus.
Police are investigating cars in the area matching this description.
They're also looking though CCTV in the area.
It's thought the car would have been damaged as a result of hitting Fazan- police are therefore asking for the public's help in looking for a car that might have recently been damaged.