Love Luton's Cycle Ride To Remember World War 1
4 July 2014, 10:22 | Updated: 4 July 2014, 10:49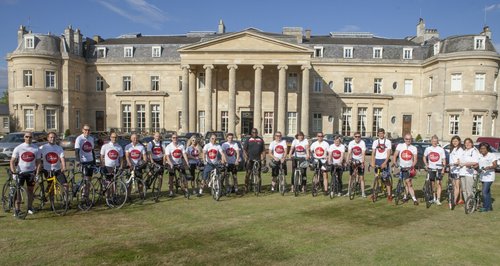 Love Luton is organising a bike ride to Flanders as part of their World War 1 Remembrance programme.
It will coincide with the actual anniversary of when Great Britain declared war on August 4th 1914.
The cycle ride will begin on Saturday August 2nd and depart from the War Memorial at Luton Town Hall. The cyclists will travel through London and on to Rochester for the first overnight stay. They'll start early on the Sunday catching the ferry and finishing day 2 in Dunkirk.
Day 3 will see them arrive at the Battlefields where they'll take part in the remembrance service.
All the cyclists will be raising £500 for Help for Heroes, the Royal British Legion and the Luton Poppy Appeal.
Some of the team had a pre-event get together. You can see the pictures in our gallery above.
Full details are HERE