Man Guilty Of Northampton Murder
10 July 2014, 13:04 | Updated: 10 July 2014, 15:35
A man has been convicted of robbing and murdering 26 year old Jamie McMahon in Northampton town centre in October 2013.
33 year old Michael Francis from Northampton was found guilty today.
His accomplice, 20 year old Mark Lewis from Northampton, had already pleaded guilty to both Jamie's murder and robbery.
Jamie McMahon was attacked in a churchyard in Northampton on October 2nd 2013.
They are due to be sentenced at Northampton Crown Court on Friday, 1 August.
Statement From Family Of Jamie McMahon.
"Now that the past 10 months and a painful chapter in our lives is over and has ended with a successful prosecution, we are not celebrating, as in this case there are no winners only losers – although we have lost the most, our dearly loved son and brother, Jamie.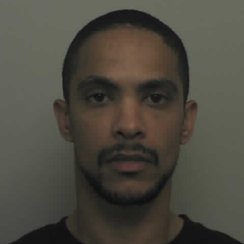 Jamie was loved by everyone who knew him and was the life and soul of the party. He was the king of the one-liner and would go out of his way to help others before himself.
On the 1st of October last year, Jamie left home with the intention of playing snooker with his friends, having a few pints and then returning home.
But he never came home.
Words can never describe the anguish and worry our family endured, hearing of a person being found in a churchyard and then being told that our loving son had been brutally murdered.
A day never goes by when we don't think of Jamie.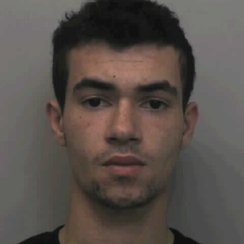 We will never see the day when he would get married, he was never given the opportunity to start a family and become a loving father and husband.
People say time is great healer, but in this case it never will be. As a family, we are broken, and a large piece of us is missing.
We would like to thank all the people who have helped us through this difficult time, from our fantastic family and friends, including Jamie's friends and the wider community, to the police officers and backroom staff for the incredible amount of work they have done to get justice for Jamie.
We would also like to say a special thank you to Detective Constable Dave Melling, who has been at our side throughout.
We respectfully request that our family is now left alone so we can try to come to terms with the tragic loss of Jamie."