Pair Jailed For Luton Shooting
18 August 2014, 16:14 | Updated: 18 August 2014, 16:30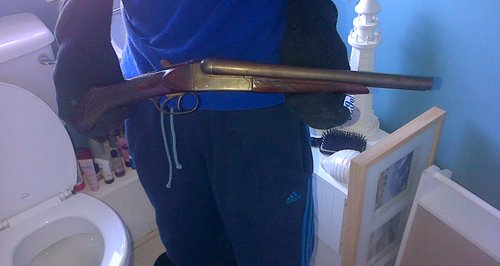 A convicted Luton drug dealer who ordered a hit on his middle class accountant love rival was jailed for life today.
Shahzad Mahroof, 28, was incensed that his girlfriend was to marry another man because her family did not consider him good enough.
He made threats to Atif Ali to keep away from Nazeem Dadd, but the graduate continued their relationship.
Luton crown court heard he paid Bernard Pillay, a man convicted of causing GBH to two police officers, to shoot him with a sawn off shotgun.
Atif Ali, then 27, was driving his silver Audi at 8am on May 20 last year in Leicester Road, Luton, when it was hit from behind by a Ford Mondeo.
When he got out to inspect the car, he was shot by Pillay.
Two children were watching from the street as Mr Ali's leg appeared to explode.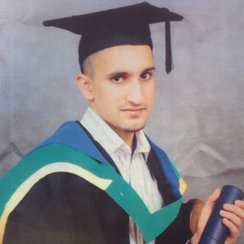 He lost a huge amount of blood and underwent four operations at Addenbrookes hospital to save his left leg. He now walks with a limp.
Prosecutor Stuart Trimmer QC told the jury of 8 men and 4 women of the love triangle.
He said: "Atif Ali was engaged to marry Nazeem Dadd.
Mahroof wanted a relationship with her, but he could not secure approval from her or her family.
Notwithstanding that, Shahzad Mahroof was intent on pursuing a relationship with Nazeem Dadd.
The intended marriage with Atif Ali stood in the way. Nazeem Dadd is at the centre of all this."
He said that just a few days before the shooting of Mr Ali, his fiancee had spoken to Mr Mahroof in a phone call that lasted some six hours and which began just after midnight.
The jury were told in the weeks and months leading up to the shooting last May, Mr Mahroof had made threats to Mr Ali and, just a week before, had shouted at him that he was a "dead man."
Mr Trimmer said when the threats failed, arrangements were made for Mr Ali to be murdered.
Mahroof, of Selbourne Road, Luton, the gunman Bernard Pillay, 41, of Campion Close, Uxbridge, and the man who supplied the shotgun 23-year-old Matthew McCafferty, from Roman Road, Flitwick, were all convicted of conspiracy to murder.
Mahroof was also convicted of making threats to kill. McCafferty was convicted of possessing a firearm with intent to endanger life.
Three other men were cleared of conspiracy to murder by the jury of 8 men and 4 women.
They were: Mark O'Neill, 41, of Lansbury Drive, Hayes; Mahboob Baig, 31, of Overstone Road, Luton and Sajed Hussain, 31, of Portland Road, Luton.
Mahroof's lawyer Imran Khan said: "It was a crime of passion.
he motive was to eliminate the individual who was his competitor."
Judge Michael Kay QC jailed Mahroof and Pillay for life.
Mahroof must serve 15 years before he can apply for parole, Pillay must serve 17 years before he can apply.
He said the shooting was a "brutal and callous act."
He told Mahroof: "You instigated a plan out of hatred and spite."
He went on: "You are capable of the most extreme criminal acts if you do not get your own way."
He told Pillay he had given evidence playing the part of a "cardboard cut out East End thug."
But he said what he did was the barbaric act of a heartless immoral thug."
The judge commended two officers - DS Hutton and DC Hart - for their work in the long investigation praising their exceptional diligence.
Sentence on McCafferty was adjourned until 1st September.