Police Teddies At The Ready
23 July 2014, 06:00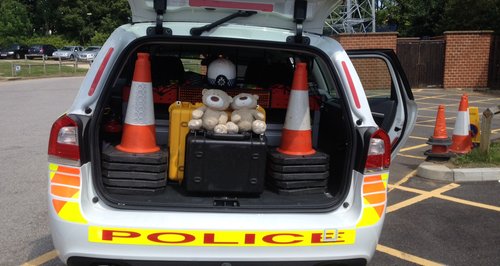 50 new recruits have spent their first day out with Herts and Beds Roads Police... they're teddy bears.
The bears are called 'Trauma Teddies' and are given to children involved in collisions or other situations they might find scary.
PC Sam Sparks told Heart they've taken the idea from police in Cambridgeshire, she says:
"As an adult we understand the process of what happens in a collision all be it if its a damage only, up to something as serious as a fatal collision.
"Children don't have the same understanding, so if we can take them and give them something positive, then instead of something negative coming out of it they've got something lucky and nice out of it."
Each car has two teddy bears, that the Police Federation has funded at a discounted price from Mothercare.