Woman Injured After Car Overturns At Datchworth
15 July 2014, 10:50 | Updated: 15 July 2014, 10:54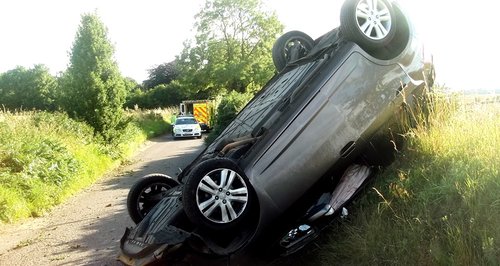 The East of England Ambulance Service say a woman was 'very lucky' to walk away from a car crash in Datchworth.
The vehicle flipped and overturned, ending up vertical on a grass bank yesterday evening.
Emergency services were called to Swangleys Lane at 5:45pm.
A paramedic ambulance and a duty officer were sent to the scene.
The woman in the car was left with a head injury that was not life-threatening.
East of England Ambulance Service Trust officer Gary Sanderson, who attended the scene, said: "On our arrival, the woman was out of the vehicle and being cared for by members of the public.
Following assessments by paramedics, she was taken to the Lister Hospital for further care."