Bedfordshire Terrorism Arrest
22 October 2014, 10:08 | Updated: 22 October 2014, 17:28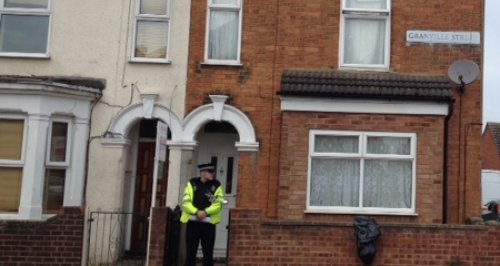 Counter-terrorist police arrested a 25-year-old woman in Bedfordshire today on suspicion of "preparation of terrorist acts".
A house in Granville Street, in Kempston was searched by officers, who arrived in a large Met Police van.
Scotland Yard said the arrest was related to Syria and that two addresses were being searched in the county.
A spokesman for the Met Police said: 'Officers from SO15 Counter Terrorism Command have this morning arrested a 25-year-old woman in Bedfordshire on suspicion of preparation of terrorist acts contrary to section 5 of the Terrorism Act 2006.
This investigation is related to Syria.'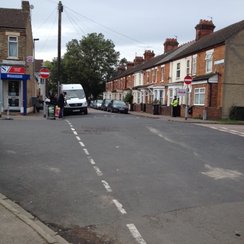 The woman was arrested by officers from the Metropolitan Police's SO15 Counter Terrorism Command. She was taken to a central London police station.
Outside the end of terrace house in Granville Street, Kempston, a uniformed police officer stood on duty while detectives went in and out of the property.
Local people say a young woman and a man, who they thought was her husband, lived there, along with two small children, a boy and a girl.
It's thought the occupants had been at the address for between 3 and 4 years.
In the rear garden, a small child's toy bike could be seen.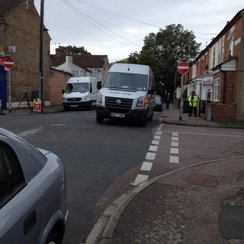 One local man said "I never knew them to go away.
They were always here and you could see them coming in and out."
The wife was regularly seen in a local corner shop directly across the road from her home.
An officer emerged from the house in Granville Street, Kempston carrying a laptop computer in a sealed bag.
He put it in the boot of a car to be taken away for forensic examination.