Gillingham: Drug Dealer Jailed For Driving Over A Man
A drug dealer who deliberately drove over a man in Gillingham has been jailed for murder.
25-year-old Jake Austin (pictured) has been sentenced to life with a minimum of 18 years.
He was found guilty of murdering John O'Donohue after they got into a fight in Castlemaine Avenue on 23 January.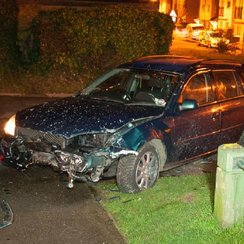 Mr O'Donohue and a friend had arranged to meet Austin in the evening but during their meeting an argument broke out and they got into a fight.
Mr O'Donohue and his friend walked away but Austin got into his green Ford Mondeo and drove after them, running Mr O'Donohue over.
Nearby residents called emergency services and police and paramedics attended. Mr O'Donohue was rushed to hospital with head injuries but was pronounced dead the following afternoon.
He told officers he had not been in the car for weeks but the forensic evidence showed he had been in the car.
The next day, he was charged with murder.
Senior investigating officer, Detective Inspector Ivan Beasley of the Kent and Essex Serious Crime Directorate, said: "Austin murdered Mr O'Donohue with absolute deliberate actions.
"He was calculating as he drove at speed towards him, not slowing down even when he made contact with his victim and crashed through railings and wall.
"Following the collision, Austin fled, concocting a plan to distance himself from the car and the incident in general. He manipulated his mother into reporting the vehicle as stolen and claimed to have no knowledge of what happened when we caught up with him in Swindon.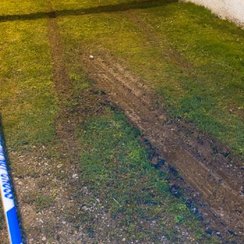 "Austin's original story of not being involved was shown to be a lie. He then changed his account saying it had been an accident but he fooled no-one, including the jury. His actions were deliberate and he's rightly been convicted of murder.
"John O'Donohue was a loving father, partner and son. He has tragically been taken away from his family and friends and our thoughts are with them today."
Mr O'Donohue's family said: "We as a family know that life will never be the same without John. John's children now have to grow up without their Dad.
"When the time is right, however, we will now be able to tell them that justice was finally done. This is due to Detective Inspector Beasley's team at the Kent and Essex Serious Crime Directorate and the Crown Prosecution Service who have conducted a thorough investigation, and we could not have asked for more.
"We would like to thank everyone involved."