WestSpice: The Album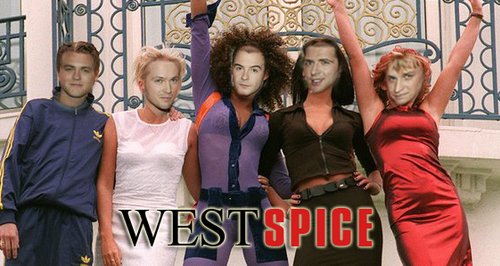 Westlife are reportedly reforming. So are The Spice Girls. Can anyone say, "Supergroup"?
Do not adjust your set! You read that right.
Reports say that Westlife and The Spice Girls (minus Posh) are reforming. After all, it IS the trend!
Here at Heart Breakfast however, we are excited about the possibility of the worlds most super-est super pop group... WESTSPICE!
Well, if McBusted can do it, why not these two? The album would fly off the shelves!