Lawrence Mum's Struggle
6 March 2014, 18:18 | Updated: 7 March 2014, 11:11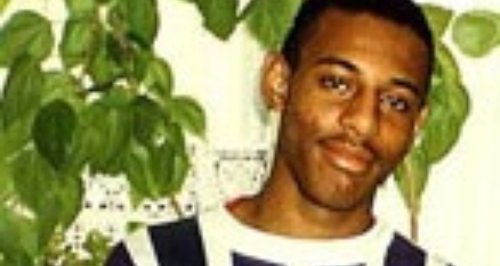 The mother of murdered teenager Stephen Lawrence has fought back tears in the House of Lords as she said her family had gone through "21 years of struggle".
Baroness Lawrence said she had always believed that there was corruption in the police investigation into her son's murder, and was on the verge of breaking down as she made an emotional statement.

Aspiring architect Stephen was murdered by racists at the age of 18 in Eltham in April 1993, and it took nearly 20 years for two of the gang of up to six killers to be brought to justice.

A report by barrister Mark Ellison QC published today found that one of the officers on the original investigation into his death, detective sergeant John Davidson, may have acted corruptly.

It was claimed that Davidson had admitted having a "corrupt connection" with Clifford Norris, the gangland boss father of David Norris who was finally convicted of Stephen's murder in 2012.

Today Baroness Lawrence said: "When we embarked on the corruption case - because I knew there was always something and it was very difficult to convince other people around me, especially other police officers and even at times the Home Secretary - I believed that there was corruption at the start of Stephen's case.

"It's taken over a year for that (Mark Ellison's review) but it's taken nearly 21 years since Stephen's been killed, and the fact that we as a family had to go through all this and still there's more to come out."

The Labour peer paused and fought back tears as she addressed the house.

She went on: "I just want to say, why I decided to stand up now was to say thank you to the Home Secretary, because I think without her instructing Mr Ellison in the review and Mr Ellison and his hard work to have got to this stage, we would still be wondering whether there was corruption and also around the undercover policing that took place around my family.

"It's been 21 years of struggle and no family should have to do that. It's the job of the justice system and the police service to give service to the whole community not just to one section.

"That is what I have been campaigning about for the last 21 years. We weren't asking for anything special, just for something that we should have had just like any other citizen of this country."