Boris In Iraq
22 January 2015, 18:16 | Updated: 22 January 2015, 18:18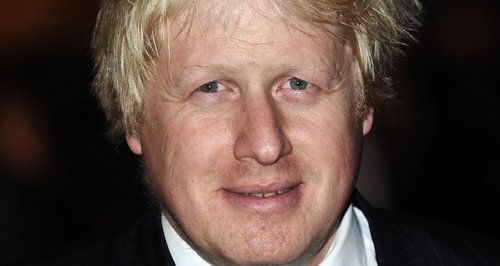 Boris Johnson has made a surprise visit to Iraq to see the work being done to tackle Islamic State terrorists.
The London Mayor wanted to see first hand the efforts being made to counter IS because of the terror threat extremists could pose to London.

Sources said Mr Johnson would meet some of the British soldiers training the Kurdish Peshmerga fighters who have been on the frontline in the fight against IS, also known as Isil.

"He wants to see first hand the work being done to keep Isil at bay, the same Isil that wants to send back terrorists who would blow themselves up in London given half a chance," a source said.

The mayor will also use the short trip, which was made at the invitation of Kurdish prime minister Nechirvan Barzani, to boost trade links.

The region is the most stable part of Iraq and "ripe for UK investment", the source said.

Earlier this week the Foreign Office was urged by MPs to strengthen diplomatic ties with Iraq's Kurds.

The Commons Foreign Affairs Committee said the Kurdistan region in Iraq was a "beacon of tolerance and moderation" in a part of the world beset by extremism and instability.

But while the regional government in the Kurdish capital, Irbil, was anxious to develop links with the UK, the committee warned that the current level of diplomatic resources committed to the region was "not adequate".