Brad Pitt Film To Close Festival
14 August 2014, 18:23 | Updated: 14 August 2014, 18:25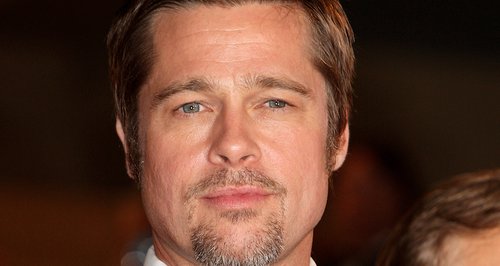 Brad Pitt's Second World War film Fury is going to close this year's London Film Festival.
The 50-year-old Oscar-winner plays a battle-hardened army sergeant in the film, which has been announced as the event's closing movie.
He will walk up the red carpet at the European premiere at the Odeon Leicester Square on 19 October 2014, with director David Ayer.

Ayer, who also wrote the film, described the decision as "a great honour", saying: "It's a true pleasure to be returning to England, where we shot the film.

"The fields of Oxfordshire and Bovingdon Airfield in Hertfordshire were our home for 12 weeks last year, so it's something of a homecoming for us to present the movie at its European premiere. I'm thrilled that festival audiences will be among the first in Europe to see it."

Set in 1945, Fury - which will be released nationwide on October 24 - also stars Shia LaBeouf, Logan Lerman, Michael Pena and Jon Bernthal as an American crew embarking on a deadly mission behind enemy lines.

The festival's director Clare Stewart said: "Fury is a resounding cinematic achievement. Rarely is a film so successful at balancing the human drama of war with such thrilling action sequences. We look forward to welcoming LFF alumni David Ayer and Brad Pitt to London as we draw the 58th BFI London Film Festival to a monumental close."

The 58th BFI London Film Festival, in partnership with American Express, runs from 8 October to 19 October. The festival's full line-up will be announced on 3 September.