CC Pay By Text 'To End'
4 August 2014, 18:21 | Updated: 4 August 2014, 18:24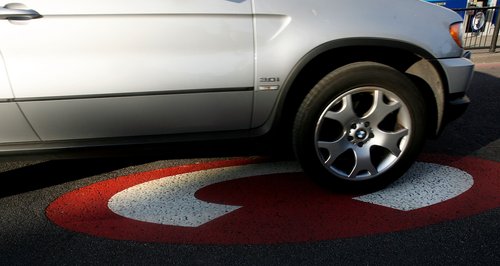 Plans have been announced to end the Pay By Text method of paying the Congestion Charge.
Transport for London say they want to end the payment method because fewer than one in every hundred people pay the charge that way.
Officials want to replace it with a new smartphone app.
Transport for London also wants to stop accepting payments from unauthorised websites offering to process people's congestion charge for a fee.
Garrett Emmerson, TfL's Chief Operating Officer for Surface Transport, said: "We are always aiming to improve services and use technology to improve the experience of our customers.
"By creating an app we will offer our customers a simple and effective way to pay the charge and provide them with a range of new functionality.
"This will replace the under-used SMS payment service with new and improved functionality.
"We continue to work hard to protect our customers from unofficial third party websites that charge extortionate prices for non-existent services. By blocking unauthorised payments we will be making a further step towards removing the threat of these sites."