MPs Hear Cycling Can Be Risky In London
2 December 2013, 18:47 | Updated: 2 December 2013, 18:51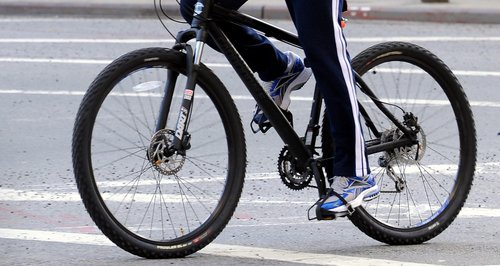 A cycling leader has told MPs riding a bike in London can be risky at times and in certain places.
With care and attention cycling is a safe way of getting around the capital, London Cycling Campaign chief executive Ashok Sinha told the House of Commons Transport Committee.
But he went on: "There are places and times in London when you are not protected as well as you should be (as a cyclist) and you are at risk.
"I would say to cyclists, 'Yes, keep cycling in London, but there are dangers in places and particular circumstances'."
Mr Sinha said the greatest dangers to cyclists include poor quality infrastructure and sometimes poor driving by motorists.
The committee was taking evidence following six cyclist deaths in London in a two-week period last month.
London mayor Boris Johnson's cycling commissioner, journalist Andrew Gilligan, was also due to give evidence today to the committee.
On Wednesday the committee will be hearing from transport minister Robert Goodwill, who last week cycled through a part of London on a special mission and said there had been good and bad parts to his journey.
Metropolitan Police Commander Dave Martin, whose responsibilities include road policing said 52% of London cycling deaths in the last four years have involved accidents with large goods vehicles.
Asked if there was a war going on between cyclists and motorists, Mr Martin said: "I would not describe it as a war. But there have been things that have caused great concern.
"People are going through red lights - both cyclists and motorists. And motorists are still using mobile phones at the wheel."
Mr Sinha said: "There is no war. A lot of people are very concerned. I hope people are not put off cycling (by recent events.)"
Katja Leyendecker, the Newcastle Cycling Campaign chairman, said there may not be a war, but there was "certainly a battlefield out there".