Dog Fighters Wreck North London Park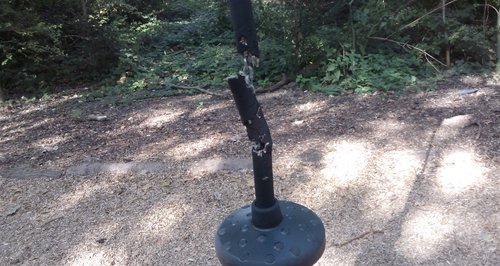 CCTV cameras could be installed in a children's playground in Enfield to stop dog owners training their animals to fight.
New play equipment was only installed at a children's playground in Forty Hall in August but council officials say it's being repeatedly damaged by people who are using it to train their animals for violence.
The owners of the dogs are making them hang off it with their jaws.
Extra police patrols could be implemented as well as CCTV to try to combat the problem.
Cllr Chris Bond, said: "To actually train a fighting dog in a playground and condition it to behave violently around play equipment which is routinely used by toddlers is one of the most despicable things I've heard in a long time."

"This wanton vandalism is completely unacceptable and it is costing us a fortune to repeatedly replace the equipment which is being damaged."
"We want residents to tell us who is responsible so we can work with the police and the courts to take the appropriate action against them."