Duggan Family Lose Court Battle
14 October 2014, 19:05 | Updated: 14 October 2014, 19:09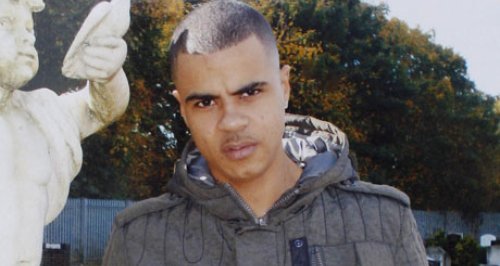 The family of Mark Duggan, whose shooting by police sparked the 2011 London riots, have lost a High Court challenge against his inquest verdict.
They say they're planning further legal action after losing a legal battle over an inquest finding that he was "lawfully killed".

His mother, Pamela Duggan, said she remained "deeply distressed" about her son's death and was lodging an appeal.

His aunt Carole said the family felt "extremely let down and disappointed" and that it was being blamed for the "uprising" of the 2011 riots which followed the shooting.

The 53-year-old chef from central Manchester said the family would fight on using "whatever crack, whatever crevice there is".

The inquest jury decided in an 8-2 majority verdict last January that Mr Duggan, 29, (pictured) was lawfully killed by a police marksman in August 2011 in Tottenham.

Armed police officers intercepted the minicab Mr Duggan was in on the basis of intelligence that he was part of a gang and had collected a gun. He was shot twice by an officer known as V53. One of the hits was fatal.

Family members and supporters reacted with shock and anger to the lawful killing verdict.

On Tuesday 14 October 2014, three judges at London's High Court dismissed Ms Duggan's application for judicial review, rejecting her claim that coroner Judge Keith Cutler misdirected the jury and there should have been an open verdict.

Sir Brian Leveson, president of the Queen's Bench Division, who heard the case with Mr Justice Burnett and Judge Peter Thornton QC, said the court "recognised the tragedy" of the loss of Mr Duggan's life but ruled none of the grounds of challenge had been established.

However the decision left open the possibility of future civil action against the Metropolitan Police.

Sir Brian said: "As we have sought to make clear, it was not the purpose of the inquest to determine civil liability.

"In civil proceedings the burden of proof and the ingredients are different and may - we do not say must or will - provide a different answer to the very difficult questions posed by this case."

Marcia Willis Stewart, Ms Duggan's solicitor, said later: "She remains deeply distressed about the death of her son and the circumstances in which it occurred and has instructed the legal team to lodge an appeal".

The Metropolitan Police said gun crime had "a considerable and devastating impact", and officers were continuing "to learn and develop" the use of firearms "to keep Londoners safe".

While Mr Duggan's mother was taking in the implications of the ruling, her lawyers were also launching a linked legal challenge before three appeal court judges.

In that case she is seeking a ruling that guidance issued by the Association of Chief Police Officers (Acpo) over police officers conferring before giving statements in police shooting cases is incompatible with human rights laws.