Father Jailed For Neglect
21 January 2015, 18:25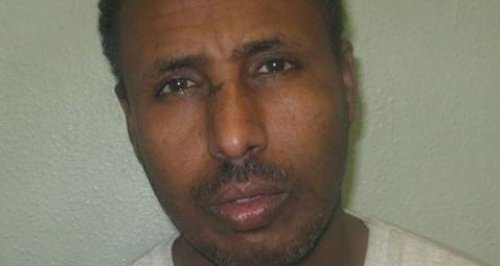 A dad from South East London who neglected his one year old daughter before she died has been jailed for two and a half years.
Amani Mohamed was found with 70 separate fractures to her body at her home in Abbey Wood in February 2013. She was unresponsive when she was found and she was declared dead in hospital less than half an hour later.
Her father Shidane Omar Mohamed, 44, (pictured) has been given a two and a half year jail sentence for child neglect and and her mother, Kafiyu Dahir Tabarak, 36, has given a two year suspended sentence and told to adhere to a curfew between the hours of 9pm and 6am.

During the trial the court heard the London Ambulance Service were called to an address in Bracondale Road in Abbey Wood, SE2 at 1.20pm on 5 February 2013 by the girl's father.

Amani, aged 13 months, was not responsive and was transported to a south London hospital but pronounced dead there at 1.47pm.

A post-mortem examination was carried out at Great Ormond Street Hospital and revealed that the child suffered 70 separate fractures on her body. A doctor examining the young child found injuries to her ribs, legs, arms and shoulder.

Both parents were arrested but refused to answer any questions about their child's injuries during interview.

Subsequent enquiries revealed that the mother had taken the child to see a doctor but had never mentioned the injuries. This was despite speaking to friends about the child suffering from pain when she tried to move her arm or shoulder.

The man and woman were charged on 6 January 2014.

Detective Chief Inspector Noel McHugh, who led the investigation said: "This has been a very distressing investigation for all concerned.
"Thirteen month old Amani would have looked to her parents for love and care; instead they abused the privilege of being parents to this little girl by inflicting seventy separate injuries over a period of two to four weeks.
"The level of abuse suffered by this toddler was incomprehensible; even more so given that the abuse was inflicted by either one or both of her parents."