George Michael "Well"
29 May 2014, 18:59 | Updated: 29 May 2014, 19:02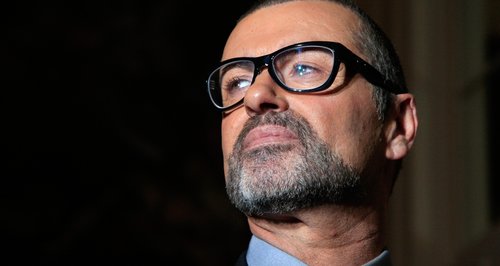 George Michael's said to be "well and resting" after he fell ill at his north London home and had to be taken to hospital by ambulance.
Two ambulances were sent to the 50-year-old's north London mansion on Thursday 22 May 2014 after the star fell ill and a worried friend made a 999 call.

Michael - whose real name is Georgios Kyriacos Panayiotou - nearly died from pneumonia in late 2011.

His spokeswoman said: "In response to newspaper reports, we can confirm George was admitted to hospital on May 22. He was discharged last weekend and is well and resting. He is very much looking forward to the release of his new single in July. Given the personal nature of this matter there will be no further comment."

In May last year Michael was treated in hospital following a bizarre incident on the M1 motorway. He was airlifted to hospital with a head injury after falling from his vehicle on to the road.

Just eighteen months earlier the troubled singer had been close to death after being struck down with pneumonia in Vienna, but he fought back to perform again.

Michael, whose hits include Careless Whisper, Faith and Freedom, has had health scares and run-ins with the police linked to his drug use.

In September 2010 he was given an eight-week prison sentence following an incident the previous July in which he crashed his Range Rover into a shop in north London.

He was also given a five-year driving ban after he pleaded guilty to driving under the influence of drugs and possessing cannabis.

And he had earlier been banned from driving for two years and sentenced to 100 hours of community service in 2006 when he was convicted of driving while unfit through drugs after he was found collapsed in his Mercedes.

Following his brush with pneumonia in late 2011, Michael made a tearful appearance outside his London home after flying back into the country and said it had been "touch and go" whether he lived.

Doctors had performed a tracheotomy to keep his airways open and he was unconscious for some of his spell in hospital.