Guilty Of Shooting Dead Girlfriend
29 September 2014, 18:13 | Updated: 29 September 2014, 18:17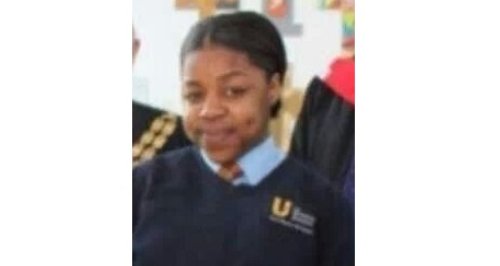 A teenage boy's been found guilty of shooting his 15 year old girlfriend dead in Hackney after she went to give him a birthday present.
Shereka Fab-Ann Marsh, 15, (pictured) was hit in the wrist and neck by a single bullet from a counterfeit 1930s Italian Beretta pistol in March 2014.

Following a trial at the Old Bailey, a 15-year-old was cleared of her murder but found guilty of manslaughter by a jury which spent half a day deliberating.

He was also found guilty of possession of a firearm with intent to endanger life and was remanded in custody for sentencing on a date to be fixed.

During the trial the boy, who cannot be named for legal reasons, insisted that he loved his girlfriend and had no reason to hurt her.

He said he got the gun out of an Xbox box just to show her and when it went off, Shereka simply said: "I've been shot", before collapsing on the bed.

The youth then phoned 999 but she was pronounced dead later that afternoon, the court heard.

On his arrest at the house, the boy told officers it was "an accident" and exclaimed: "Am I going to hell?" and: "My girl died on my birthday."

Officers went on to examine the boy's mobile phone and found two pictures of him posing with handguns, one of which was pointing at the person who took the photograph.

And a search of the bedroom uncovered a stab vest and body armour, but the boy said it was not his.

Jurors were told how the boy initially lied to police about how the shooting happened.

He claimed to have found the gun on Hackney Marshes but later admitted he had been given it to hide for a man in his 20s he refused to name.

And at the time of the shooting, he said they had both been holding the gun to feel the weight of it, sitting side by side on the bed.

Then in his evidence to the jury, the boy said he had been standing in front of her waving it around with both hands, not thinking it was loaded.

The trial heard that in order for the gun to fire, there had to be a bullet in the chamber, the slide forward, the hammer cocked and the safety catch off.

Then the gunman would have to make a "concerted effort" to pull the trigger, according to expert witnesses.

Cross-examining the defendant, Jonathan Rees QC asserted: "You intended to shoot her, didn't you? She was scared enough to raise her hand and put it between the muzzle of the gun and her neck."

The boy replied: "No, sir, she was not."

It can now be reported that the gun which killed Shereka was "hot property", according to Mr Rees. It had been used in a shooting in Finsbury Park the month before in which a car passenger was injured.

In evidence given in legal argument but not put before the jury, it also emerged that police found pictures of the boy posing with two large knives on his phone, and a knife had been stashed in the bedroom.

In a victim impact statement, the victim's mother, Shyrine Mills, said the boy had destroyed her daughter's life through his own "stupidity", "recklessness", "lies and deceit".

She said: "Shereka's life was tragically cut short because of the negligent actions by one of her peers who took it upon himself to involve himself in activities that no child should ever be involved with.

"Guns are not toys and should only be handled by trained professionals in extreme circumstances. But for his actions we wouldn't be here today."

On her daughter's killer, she said: "He can never celebrate and enjoy a 'happy birthday' again because from now on he will be haunted by the memory of what happened on his 15th birthday."

Investigating officer Detective Sergeant Perry Benton added: "This was a tragic and senseless incident which resulted in the death of a young and ambitious schoolgirl.

"Shereka was a much-cherished daughter and had everything to live for. This incident demonstrates that guns are lethal weapons and when placed in the hands of children can have devastating consequences."

The boy has previously pleaded guilty to possession of a firearm and possession of ammunition.