Killer Sent To Hospital
3 November 2014, 19:13 | Updated: 3 November 2014, 19:17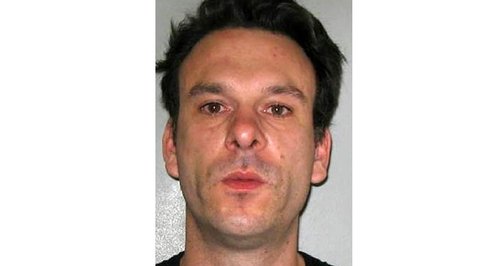 A 44-year-old man who stabbed his mother to death then set fire to her flat in Kentish Town has been sent to hospital indefinitely.
Peter Holboll denied murder but pleaded guilty to manslaughter and arson over the fatal attack in May 2014.

The Recorder of London, Judge Brian Barker QC, said at the Old Bailey that Holboll suffers from paranoid schizophrenia, and there was a real risk that the public would suffer harm if he did not make the orders.

He had been told that Holboll and his mother Tamara, 67, had urged mental health services to find a hospital bed for Holboll in the days before the killing, but there were no beds available.

Four adults and one child in separate properties in the building were rescued by the London Fire Brigade after Holboll set fires in his mother's ground floor flat in Lawford Road, after killing her, in the early hours of May 9.

Holboll fled the scene but gave himself up at Royal Free Hospital, Hampstead.

The judge said: "This is a sad story on any view. You have a long history of mental illness, and the management of that illness has been difficult, for you, your mother, and the various services you have come into contact with."

He said what had happened in the days before the attack "highlights how difficult it is to assess the severity of relapses and allocate resources that are available".

And he added: "It is indeed fortunate that those upstairs residents acted so quickly and sensibly, and I feel sympathy with the ordeal they suffered."

He imposed hospital orders in respect of the two counts Holboll had admitted, accepting that he set the fire to destroy personal property, and acknowledging that remorse had been expressed on his behalf.

He also imposed a restriction order without limit of time.

Edward Brown QC, prosecuting, said he understood that the plea of guilty to manslaughter was by reason of diminished responsibility.

He said: "Despite his and his mother's concerns that he may harm her, expressed on May 7 and 8, he was not admitted to hospital, it was thought safe to send him home.

"Inquiries were made, and mental health teams were told there were no beds in hospital available at that time.

"He was later to tell psychiatrists who examined him that he 'flipped out' and lost his temper, resulting in him stabbing his mother to death."

He added: "Doctors have concluded that the defendant was suffering a significant relapse into schizophrenia, suffering auditory hallucinations, and they concluded that his ability to form any rational judgment was severely impaired through mental illness."

Holboll lived in his own home in central London but went to stay with his mother when he felt unwell, the prosecutor said. She managed his care for many years, and at times expressed disapproval of him taking medication, preferring he be treated through homeopathy, and believing he suffered from autism or Asperger's syndrome.

He had been involved with mental health services since 1994 and was sectioned 10 times, though there were improvements after 2003 before he had a relapse in 2013.

Marjorie Wallace, chief executive of the mental health charity Sane, said: "It is nothing short of a scandal that Tamara Holboll lost her life and other lives were put at risk.

"Peter Holboll was one of the relatively few people with a history of severe mental illness and threat of violence who should have been taken into hospital when he and his mother told psychiatric services he was no longer safe.

"Camden and Islington Foundation Trust have shut down more than 100 beds in the last three years, relying instead on community teams. What is most unforgivable is the way these teams belittled and ignored the seriousness of the threat he posed.

"While mental health services are in meltdown, we will see more heart-rending tragedies like this."