Kristin To Play The Queen
31 October 2014, 11:47 | Updated: 31 October 2014, 11:54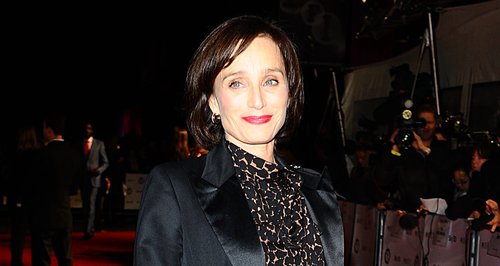 Kristin Scott Thomas is going to play The Queen on stage in London as an updated version of the play The Audience returns to the West End.
The play, inspired by the private weekly meetings between the monarch and Britain's prime ministers - 12 in all - over her six-decade reign, will return to London in April 2015.

Dame Helen Mirren's performance in the role made it one of the hottest tickets in London's theatreland and producers will be hoping for a repeat performance when the show opens at the Apollo Theatre.

The new London version will include scenes with former Labour prime minister Tony Blair who did not feature in the original.

Dame Helen is meanwhile going to take the show to Broadway. Performances will start in February 2015 and are expected to run until June.

The West End is also welcoming another show next year in the shape of a musical version of the film Bend It Like Beckham.

The stage version of the film, which starred Keira Knightley in the story of a female football team, will be on from May and feature music by Bafta-winning composer Howard Goodall.

Gurinder Chadha, who co-wrote and directed the film, said: "I believe we are presenting a totally new kind of musical - part West End, part London Punjabi, but whole-heartedly British."