Las Vegas Bomb Hoax
7 August 2014, 19:14 | Updated: 7 August 2014, 19:22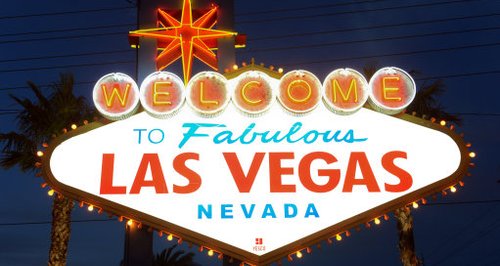 A 17 year old from south London's been arrested over a hoax call claiming there was a bomb under a taxi on the Las Vegas Strip.
The 17-year-old from Sutton, south London was held an hour after a call was made to the Met Police on Monday 4 August 2014, claiming that there was a bomb underneath a taxi outside the MGM Grand Hotel and Casino.

Scotland Yard passed the warning to the Las Vegas Police Department, who went to search the site, while British officers traced the nuisance caller and arrested the teenager.

The 17 year old has been released on bail.

Las Vegas, home to world-renowned hotels and casinos, attracted nearly 40 million visitors last year and gambling venues on the strip brought in 6.5 billion US dollars in gaming revenue.

The MGM Grand, one of several internationally famous hotels on the strip, has just over 5,000 rooms and hosts events including major boxing matches and musical performances.