Legoland Threats
6 March 2014, 08:37 | Updated: 6 March 2014, 11:47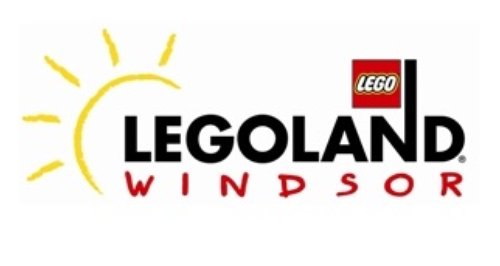 Legoland Windsor have decided to close their hotel for a weekend after getting threats from far-right groups.
Racial tension was stirred ahead of a private event on Sunday 9 March 2014 that would have seen more than 1,000 Muslim families attend a funday at the resort in Berkshire.
The attraction received threatening phone calls, emails and social media posts for being hired exclusively by the Muslim Research and Development Foundation.

Legoland decided to cancel the event following talks with the organisers and Thames Valley Police.

The theme park itself was always planned to be closed to the public this weekend and will reopen for the 2014 season on 14 March 2014, a spokeswoman said.

She said: "Unfortunately the Legoland Windsor resort has had to close the hotel on Saturday 8 and Sunday 9 March 2014 after threats from right-wing groups made against the resort.

"The hotel closure follows the cancellation of a private event that was due to take place on Sunday March 9 prior to the theme park reopening for the 2014 season on Friday March 14.

"We are extremely sorry that we've had to cancel guest bookings and wholeheartedly understand the disappointment of those families that will be unable to attend, particularly as we haven't been able to give them more notification because of the dynamic nature of this situation.

"The safety and security of our guests and our members of staff has to be our number one priority, which is why we've made the difficult decision to close the hotel. All guests that were booked in to stay will be given a full refund."

Before the fun day was cancelled, a BNP blogger said Legoland should be "ashamed of themselves for bowing to these Muslims". The blog added: "This is disgusting and should NOT be allowed to go ahead.

"If someone would organise a white Christian-only day, people would be up in arms, calling them racist and God knows what, but no one says a thing when it's Muslims."

A picture of a Muslim Legoland worker was also posted on Facebook along with an offensive comment, a spokeswoman for the attraction said.

Legoland said: "Sadly it is our belief that deliberate misinformation fuelled by a small group with a clear agenda was designed expressly to achieve this outcome.

"We are appalled at what has occurred, and at the fact that the real losers in this are the many families and children who were looking forward to an enjoyable day out at Legoland.

"We would like to apologise to them and to the organisers, and to thank them for their understanding. We hope that they will all be able to come to visit us during the season."

The decision to close the hotel has led to some disgruntled customers. One posted on Facebook: "Found out today for the second time this year my stay this weekend has been cancelled.

"Once again, very disappointed children and such little notice to sort an alternative option which is as exciting."

Another mother wrote: "Yep, same here. Think it's disgraceful. Not looking forward to telling my children when they get home from school this evening."

Thames Valley Police said abusive and threatening messages would not be tolerated and an investigation was under way to determine whether any offence has been committed.

A spokesman said: "Thames Valley Police can confirm it is investigating reports of offences committed under the Malicious Communications Act (1988) in connection with offensive messages posted on social media regarding a private planned event by the Muslim Research and Development Foundation (MRDF) at the Legoland site in Windsor.

"The owners of Legoland subsequently made the decision to cancel the event in consultation with the MRDF.

"As there is an ongoing police investigation it would be inappropriate for us to comment further."