London Teacher Jailed
16 May 2014, 19:10 | Updated: 16 May 2014, 19:16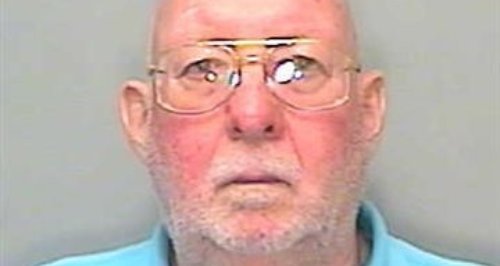 A former deputy headmaster who indecently assaulted boys during school camping trips in the 1970s and 1980s has been jailed for four years.
Anthony Roy Dowsing, 69, (pictured) from West Meadow Road, Brauton, Devon was sentenced on Friday 16 May 2014 at Isleworth Crown Court for five counts of indecent assault on a boy under the age of 14 and nine counts of possessing indecent images of children.
He has also been placed on the Sex Offenders Register for life.
Anthony Dowsing came to the attention of police in 2013 after a man came forward to report that he had been indecently assaulted as a child by his then deputy headmaster of Hayes Park Junior School during a school trip approximately 35 years ago.
An investigation was launched by the Metropolitan Police Service's Sexual Offences, Exploitation and Child Abuse Command, which led to a further three victims being identified, all of whom were between 7 to 10 years of age at the time. All five assaults had taken place on the four boys between 1976 and 1985.
Dowsing was arrested at his home on 9 April 2013. During a search of his address, officers seized a large quantity of indecent images of children appearing on his computer, ranging from level one to five.
Detective Constable Kate McDuff said: "This is a historical case going back nearly forty years, where Dowsing used his position of trust as a deputy head teacher to abuse vulnerable children over a nine year period. We commend the actions of all four brave victims who have come forward to report Dowsing's sickening actions.
"We take all allegations of child abuse and sexual assault extremely seriously regardless of how long ago the offences took place. Dowsing is known to have worked with a number of children's clubs and charities in the London area and there may be further victims of his abuse who we would urge to come forward and speak to us."