Man Remanded on Syria Terror Charge
24 October 2014, 18:25 | Updated: 24 October 2014, 18:28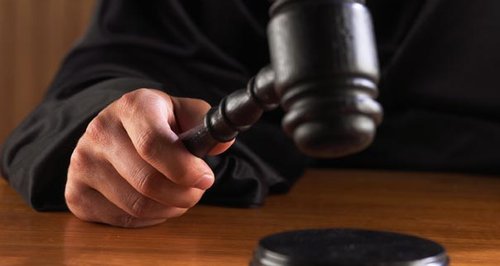 A 26 year old man arrested in raids across London and Hampshire has appeared in court accused of planning to go and fight in Syria.
Tuhin Shahensha, from Portsmouth, was remanded in custody following a brief first appearance at Westminster Magistrates' Court in central London on Friday 24 October 2014.

He allegedly bought military gloves and a solar shower and had a bag packed ready to leave the country before being arrested by counter-terror police.

Shahensha, who is charged with one count of preparing acts of terrorism, is the brother of Ifthekar Jaman, who was confirmed to have been killed fighting in Syria last year.

Sporting a long beard, dark brown top and glasses and with his hair tied back in a ponytail, Shahensha spoke only to confirm his name, address and date of birth.

District Judge John Zani remanded him in custody and sent the case to the Old Bailey, where the defendant will appear for a preliminary hearing on 14 November.

Shahensha, of Hudson Road in Southsea, is charged with having the intention to commit acts of terrorism or assist another to do so between 1 August 2013 and 14 October this year, contrary to Section 5 of the Terrorism Act 2006.

He is accused of asking social media users, some of whom he believed to be in Syria and taking part in the fighting there, how to travel without a passport, how to get through security at the airport and what to expect when he arrived.

It is also alleged that he purchased a number of items over the internet such as solar showers and military gloves and had a pre-packed bag in readiness to leave the country.

Shahensha was one of four people arrested as part of a number of warrants executed across Hampshire and London by officers from the South East Counter-Terrorism Unit (Sectu) on October 14.

A 23-year-old man and a 23-year-old woman remain in police custody. A 29-year-old woman from Greenwich was released without charge.