Met Police Capture Snakes
22 July 2014, 12:14 | Updated: 22 July 2014, 12:22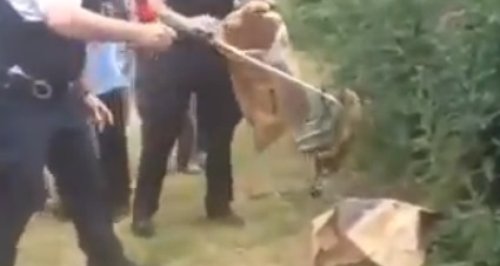 Met Police officers have captured two seven-foot boa constrictor snakes from a park close to a children's playground in East London.
Officers were filmed trying to catch the boa constrictors from some bushes after they were spotted by locals in Plashet Park, East Ham, which has a large children's play area.
The reptiles are not poisonous, although they are dangerous, as they kill their prey by coiling around it and squeezing.
Scroll down for video

Picture: YouTube
The snakes were taken to a pet shop following the brave rescue operation by PC Simon Furia, who used a stick to lift the reptile into a paper bag.
Watch video of the rescue