Met Police Look For Bus Attack Suspect
25 February 2014, 11:15 | Updated: 25 February 2014, 11:35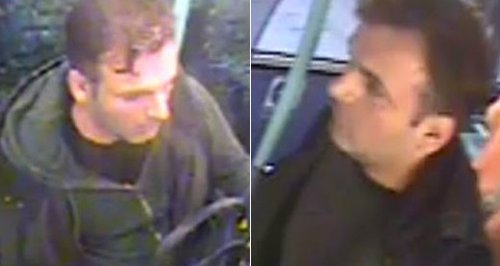 Scotland Yard are linking two sex attacks on buses in north London.
They happened in Holland Park and Camden back in November 2013. Police are looking for one man in connection with both attacks.

The first offence occurred on 9 November 2013 at about 19:50hrs on a Route 94 bus in Holland Park Avenue, W11.

The second offence occurred on 16 November 2013 at about 16:20hrs on a Route 27 bus in Euston, Camden.

The suspect is described as a white man, approximately 35 years old, of medium build and approximately 6ft tall.

Anyone with information is urged to contact DC Lucy Staniland who is leading the investigation on 020 7421 1074, or Crimestoppers anonymously on 0800 555 111.

DC Lucy Staniland, said: "Unwanted sexual behaviour on the transport network is not tolerated and all sexual offences are taken very seriously. I would like to remind everyone, but women in particular, to always report incidents of this nature to the police. If you have any information please dial 101, but in an emergency always dial 999 immediately."