Missing Teenager: Arrests
9 April 2014, 18:28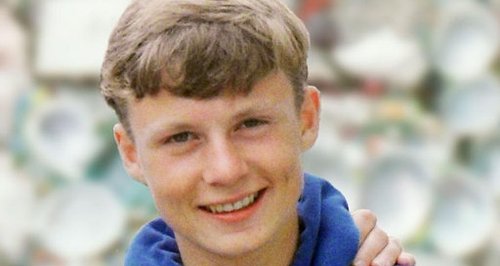 Four people have been questioned on suspicion of murder over the disappearance of a 15 year old who vanished in south London 26 years ago.
Three men aged 41, 42 and 78, have also been questioned on suspicion of conspiracy to pervert the course of justice and indecency with children, along with a 42-year-old woman, Scotland Yard said.
They were released on bail on Wednesday 9 April 2014.
Detectives renewed appeals for information early in 2013, and said they feared that Lee Boxell (pictured), who went missing in 1988, could have been killed after witnessing child abuse at a popular teenage hang-out in Cheam, south-west London.

The teenager was last seen in the High Street in Sutton, and detectives originally assumed he had gone to watch a football match at Selhurst Park.

However he had never been to the ground before and was in Sutton High Street at 2.20pm, which would not have left enough time for him to get there for kick-off.

Police also discovered that he used to spend time in an outbuilding at St Dunstan's Church, dubbed "the Shed", a gathering place for teenagers that became a target for sexual predators.

Speaking about the case last year, Detective Inspector John McQuade said: "The Shed attracted maybe not vulnerable teenagers but bored teenagers. This was an era without mobile phones or social networking sites, so people would be drawn to a physical location to spend time with their friends.

"Once you get a group of youngsters in that kind of environment they are going to be vulnerable. Some of them were as young as 12 or 13. There are people out there like Jimmy Savile who will take advantage of people like that."

A number of paedophiles were operating in the area at the time. One, William Lambert, was convicted of abusing four girls and jailed for 11 years in 2011, but police have not linked his case to Lee's disappearance.

Detectives used radar to look for any disturbance in the graves surrounding the Shed and carried out further searches last spring.

When he disappeared, Lee was 5ft 6in and of slim build with light brown hair and was wearing black jeans, a white Flintstones T-shirt and brown suede shoes.

Despite Scotland Yard's longest ever forensic archaeological dig in the churchyard, no body has ever been found.

Detectives are also investigating the possibility that Lee himself was sexually assaulted and later died.