More Tube Strike Talks
1 May 2014, 10:14 | Updated: 1 May 2014, 18:16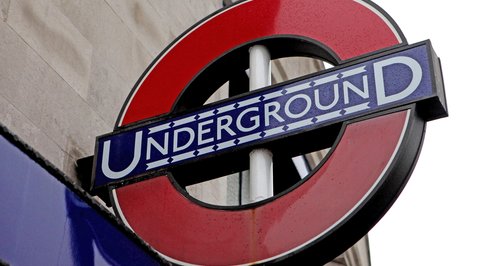 More talks are going to be held to try and stop another Tube strike due to start after the May Day Bank Holiday.
London Underground services returned to normal on Thursday 1 May 2014 after a 48-hour strike over ticket office closures which caused travel disruption across London.

Members of the Rail, Maritime and Transport union are set to stage a three-day strike from 9pm on Monday 5 May unless the deadlocked row is resolved.

Talks were due to be held at the conciliation service Acas on Friday 2 May in a bid to resolve the dispute.

LU said it ran 52% of Tube services on Wednesday 30 April despite the "pointless" strike, and carried 56% of its usual passenger numbers, which it said was a record for a strike day.

Around 80% of stations were open and services ran on 10 of the 11 lines, said the company.

The RMT continued to dispute the figures, accusing LU of "misleading" the public over the level of services and of leaving platforms and stations "dangerously overcrowded".

The union said the strike remained "rock solid".

Mick Cash, RMT acting general secretary said: "We have set out a viable plan that could move the dispute forwards.

"If LU halt the cuts juggernaut we could suspend our action allowing a full consultation of all stake holders on the future of the Tube including staff and the travelling public. "We believe that is a sensible and responsible way forward."

LU said a full Tube service was in operation following the end of the strike.

Managing director Mike Brown said: "I apologise for the disruption caused to Londoners as a result of the RMT's pointless strike, and thank everyone for the patience they showed throughout.

"I also thank the thousands of volunteers and transport staff, including many London Underground staff, who worked hard to keep London moving and open for business."