Odeon Letter Removed
7 January 2014, 16:20 | Updated: 7 January 2014, 16:24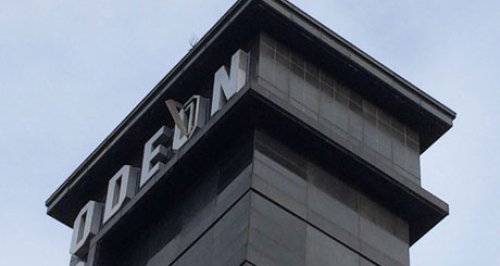 Firefighters have taken down one of the letters making up the sign on the Odeon in Leicester Square after strong winds left it hanging.
Four fire engines were sent to Leicester Square on Tuesday 7 January 2014 to secure the sign, on the east side of the Square.
The second O in the Odeon sign on the tall tower was partially hanging off and the Brigade used a cherry picker to investigate.
The strong winds have caused chaos for Londoners over the last few weeks, with many commuters facing long delays due to fallen trees