Olympics 'Helped Spark Tech Boom'
23 April 2014, 14:06 | Updated: 23 April 2014, 14:12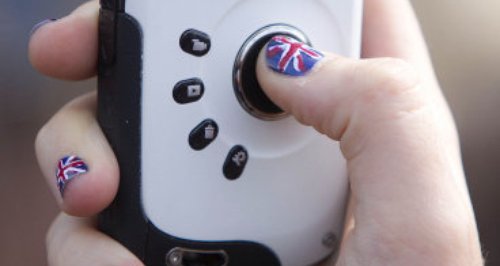 An industry expert says events like the 2012 Olympics helped London fuel the UK's technology boom.
Speaking at the latest meeting of Tech London Advocates, a private sector group of technology experts and investors, the group's founder Russ Shaw said that major events like the success of London 2012, as well as the lows of the financial crisis, helped to spark the innovation now being seen in the capital.

"There's not one specific thing but there are a lot of great catalysts along the way; 2012 with the Olympics, that was a great signal to the world that this is a very dynamic, creative and exciting place," said Mr Shaw.

"That attracted more people like Efe (Cakarel, technology start-up founder) to come here. He raises five million dollars to go out and build his business here. That is happening time and time again, and the clusters that we're seeing are people doing that.

"Not just around Silicon Roundabout, but all over; in Canary Wharf, in West London, in Clerkenwell, you name it. It's happening, and that's great."

This was the third meeting held by Tech London Advocates, and involved more than 500 guests from within the technology industry, including the deputy Mayor of London for business and enterprise, Kit Malthouse, who spoke of digital technology's importance to London as an economic factor.

"In the future, technology should become a central part of the Government's economic policy, and it is certainly very important to London," he said.

The City of London corporation and major technology firms like EE were at the event, as well as teams from smaller, start-up firms, who were present to hear a host of speakers discuss the future of digital technology in the UK.

Mr Shaw said the number of people at the event showed just how the technology sector was growing in London, although there were still major obstacles to overcome.

He cited immigration and visa issues as leading to a shortage in talent, but also a need for more funding to push the UK technology industry forward so that it can rival the famous Silicon Valley in the US, home to the likes of Apple and Google.

"I think you heard some of that echo today and that is the whole shortage of talent," Mr Shaw. "Everyone I meet tells me it's a huge issue. The good news is the economy is picking up, unemployment is going down and I'm watching and thinking that's making it even harder for these start-ups to try and get talent. The other thing is we have to make sure the funding is there.

"It's important that investors have the money to support these tech start-ups, and the amount of money we're going to need is massive. But there are already good signs in London - we've seen good things happening with the IPO market; that will attract more investors, and hopefully attract more talent to come to London."

Among the speakers at the event in Guildhall was the chief executive of Tech City UK, Gerard Gretch, and Mr Shaw said he believes that this hub of technological innovation in East London is just one of the reasons people will want to come to the UK.

"London has everything going for it. Even though there is a shortage of talent we have great talent, and why do we have great talent? Because we have great universities. There's great home-grown talent supplemented by people from all over the world," he said.

"London is the world's only truly global city because you've got so many different people who are coming here to set up their businesses. So that raw DNA to me is what it has got going for it."

The city recently became only the second in the world to get it's own location-based internet domain address; .london, following in the footsteps of New York, where businesses can now use the address .nyc.

London Mayor Boris Johnson said of the launch: "London leads the world in technology and our businesses are among the most dynamic and innovative anywhere so it is no surprise that so many see Dot London for the great opportunity it presents them."