Prince William Portrait Auctioned
1 October 2014, 18:20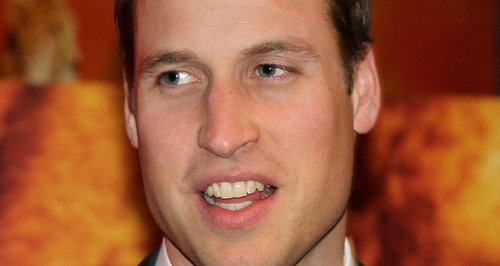 A portrait of the Duke of Cambridge inspired by his role as a father has been sold to a foreign private bidder following a public auction in Knightsbridge.
The oil-on-canvas piece, entitled Fatherhood, was painted by Welsh artist Dan Llywelyn Hall, and was completed to coincide with the 100th anniversary of the outbreak of the First World War.

It measures 3ft (90cm) by 2ft (60cm) and depicts the Duke wearing a dark suit and red tie with a poppy in his left lapel. He is looking slightly upwards, against a red background.

The piece is based on a meeting at the Millennium Stadium in Cardiff when William viewed Mr Hall's portrait of the Queen, called Icon, commissioned by the Welsh Rugby Union.

The portrait of the Duke was revealed at the Wales Office in Whitehall in July and is the most recent of only three portraits to be made of him.

It did not reach its reserve price at the First World War Centenary Sale at Bonhams in Knightsbridge on Wednesday 1 October 2014, but sold outside the auction to a private foreign bidder for an undisclosed sum, Mr Hall said.

All proceeds from the sale of the portrait, which took three months to complete, will go to the Victoria Cross Trust and the War Memorials Trust.

Mr Hall, 34, said: "On the centenary of the Somme, where such horror consumed the lives of over a million people, it seems appropriate to support two charities that uphold the memory and acknowledge the legacy of our forefathers."

Frances Moreton, director of the War Memorials Trust, said: "As we approach the centenary of the First World War, up to 10% of war memorials may be in need of careful repair and conservation.

"Donations such as this will enable the charity to help many more local communities appropriately cherish our shared national war memorial heritage."

Gary Stapleton, chairman of the Victoria Cross Trust, said: "The proceeds from the auction will allow us to continue our vital work in restoring the graves of Victoria Cross heroes."

Cardiff-born Mr Hall graduated from art school in 2003 before being awarded the Sunday Times Young Artist of the Year. He is the youngest person to paint the Queen.

His portraits of First World War veterans Henry Allingham and Harry Patch were displayed at Windsor Castle and the National Portrait Gallery and are now a permanent feature in the Royal Collection and the Victoria Art Gallery in Bath.