Salary Of £80,000 Needed
7 March 2014, 11:38 | Updated: 7 March 2014, 11:51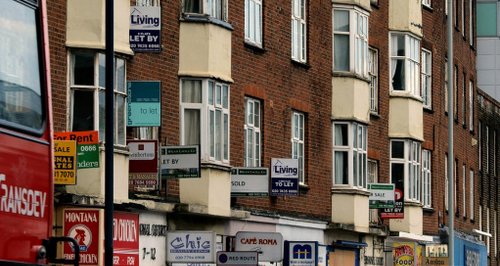 An investigation by Heart's found from 2016 you'll need to earn £80,000 a year to rent an average flat in London.
We've seen exclusive figures that suggest rents will soar by 20% between 2014 and 2016. That's five times faster than rents are expected to rise across the rest of the country and twice as fast as wages are expected to increase.
Properties in Greenwich and Newham are seeing the most significant jump in rents. For average properties, two and three bedroom flats, rents will reach £1,800 a month by 2016.
The Labour Party at the Greater London Authority have taken official figures from the Valuation Office Agency, which monitors rental prices, for 2011 and 2013. They have then forecast that if the rapid rises continue at the same rate, rents from Greenwich to Hammersmith and from Camden to Wandsworth - will hit £1,800 by 2016.
The affordability of rent is calculated on the same basis of a mortgage, meaning that rent repayments should not be more than 40% of your monthly income after tax. That is to allow for enough money for household bills and food.
On that basis, you will need an income of £4,500 a month after tax - which works out at £80,000 a year.
Housing used to be problem just for those on low incomes but many young 20-somethings are now finding it increasingly difficult to make ends meet.
Video producer Louisa, 27, who lives in a one bedroom flat in Holloway, North London, has told Heart she has no prosect of earning £80,000 a year.

She says many of her friends have moved out of London because of housing costs.
Her £1,200 a month rent in Holloway would enable her to rent a three bedroom detached house in her family's hometown of Chelmsford, Essex.
The Labour group on the Greater London Authority are calling for a cap on rent increases and greater protections for tenants so they feel they can complain without the fear of being evicted.