Healthcare Worker Stabbing
20 March 2014, 18:24 | Updated: 20 March 2014, 19:16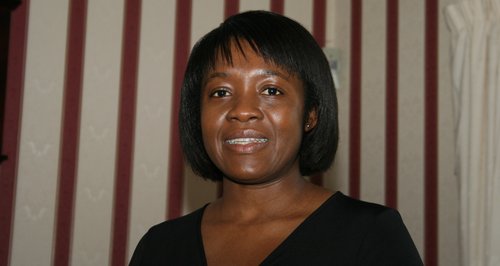 A man's been charged with the murder of a health worker who was stabbed to death in the street in Tottenham.
Mother-of-two Naudel Turner, 42, (pictured) was stabbed in the neck in front of horrified onlookers after arguing with a man in Bruce Grove, Tottenham, north London, at lunchtime on Wednesday 19 March 2014.

The mother of two sons aged 19 and 20 worked nearby but lived in Fulham, west London. She was taken to a hospital in central London but was pronounced dead.

Scotland Yard said that Dariusz Miakienko, 46, of Lordship Lane, Tottenham, had been charged with murder.

He was due to appear in custody at Highbury Corner Magistrates' court on Friday 21 March.

GP Dr Fariba Azarian, who worked with the victim, told the Evening Standard: "She was an absolutely lovely, lovely lady. One of the most professional and caring people that I have seen.

"She was somebody who would go out of her way to help people and patients. She was very, very kind. We are just shocked and distraught by it."