Street Sexual Assault
15 May 2014, 19:06 | Updated: 15 May 2014, 19:10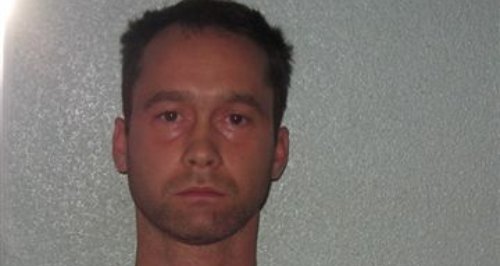 A man's been jailed for four years after sexually assaulting a woman in a street in Lewisham.
Hubert Rybicki, 36 (pictured), from Slaithwaite Road, Lewisham, appeared at Woolwich Crown court on Thursday 15 May 2014 after previously being found guilty.

The victim was a 19-year-old woman who Rybicki befriended on the night of the attack in Slaithwaite Road, Lewisham, in the early hours of 5 August 2013.

They bought alcohol together and he asked her for sex. When she declined his advances, he became aggressive and assaulted her.

Officers became aware when the victim called 999 at around 5.40am asking for help and stating her location crying for help. Police attended and found Rybicki on top of the victim. He was then arrested and subsequently charged.

DC James White said: "This was a very disturbing offence, where Rybicki had the audacity to attack the victim in a quiet residential Street. Rybicki has shown himself to be a very dangerous man who deserves the sentence he has been given. He will now spend time in prison and on his release he will be monitored as a registered sex offender for life"

Detective Chief Inspector Pete Thomas said: "Rybicki is clearly a dangerous individual, who has been shown to be a significant threat to women. I would like to commend the victim for her commitment to see justice and participate in a court trial, which was undoubtedly a very difficult experience for her.

"Considering Rybicki's behaviour in this incident I fear there may be other victims who have not come forward and I urge them or any victim of rape to come forward and tell the police what happened to them."