Tube And Bus Fares To Rise
11 November 2014, 19:05 | Updated: 11 November 2014, 19:11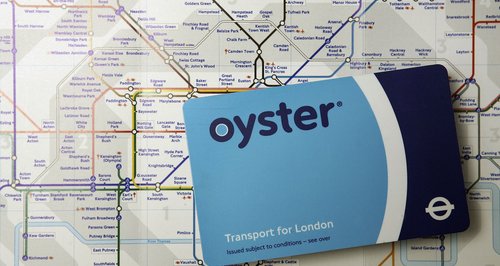 Boris Johnson says thousands of part time workers and those with unpredictable hours will see their Tube and bus travel costs come down in January 2015.
Fares are going to rise by an average 2.5% in January, but the daily caps for Oyster and Contactless card users will come down.
Transport for London say the new fares reflect modern-day travel patterns and deliver on a commitment by the Mayor to the London Assembly to address the specific needs of part-time workers in the capital.
The Mayor is cutting pay as you go daily caps dramatically so they become one fifth of the cost of a 7 Day Travelcard to Zone 1. It will mean that those with unpredictable working patterns can simply use pay as you go Oyster or contactless payments with the new guarantee that they will pay no more in a day than one fifth of the cost of a 7 day Travelcard ticket.
Bringing daily caps in line with the cost of monthly and annual tickets would cost more than £200m per year.

Daily fares capping allows customers using Oyster or contactless payments to make as many journeys as they need to in a
single day, but caps the amount they pay for their travel at a set level. Once the total of all the fares reaches a certain amount the customer will not have to pay any more for their journeys for the rest of the day.

The all-day cap for Zones 1-2 will be cut by £2.00 from £8.40 to £6.40; and for Zones 1-6 by over £4.00 from £15.80 to
£11.70.
This means that part-time workers using pay as you go will pay similar daily rates as full time commuters using a seven-day Travelcard. As an example, for someone who uses a Zone 1-2 7 day Travelcard (£32.10 in 2015) but only travels five days a week, their travel will cost £6.42 each day, similar to the new £6.40 pay as you go daily cap for those who travel less frequently.

The Mayor of London, Boris Johnson, said: "This fares package delivers on my commitment to address the needs of flexible
and part time workers.
"By overhauling our fares structure we will put money back into the pockets of hundreds of thousands of hardworking people who make such a vital contribution to London's economy.
"Freezing overall fares in real terms for next year allows us to hold down the cost of travel, while maintaining our vital programme of modernisation. This will ensure that the capital remains a competitive global city and a fantastic place to live."