Tube Passenger Record Broken
1 December 2014, 18:45 | Updated: 1 December 2014, 18:54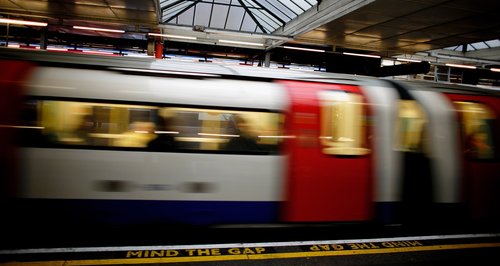 For the second time in two weeks, a new record's been set for the number of people using the Tube in one day.
Transport for London say Friday 28 November 2014 was the busiest day in London Underground's history when the Tube network carried 4.725 million passengers.

The new record shows an increase of almost four per cent compared to the same day in 2013. The new total exceeds passenger numbers reached on Friday 14 November 2014 when 4.576 million journeys were made.
The increased passenger numbers are likely to be partly down to free travel offered on those days to people paying with certain Contactless payment cards.
Transport for London say they are seeing a sustained year-on-year increase in the number of customers using London Underground's services. They say this trend is set to continue with London's population set to grow from 8.4m today to around 10m by 2030. That's an extra Tube train full of people every three days.
Phil Hufton, London Underground's Chief Operating Officer, said: "The fact that we have broken the record for passenger numbers on the Tube twice in three weeks clearly shows that there is an increasing demand to travel on London Underground.
"This is why we need to continue to invest in the modernisation and improvement of the Tube network and make sure that we provide an enhanced experience for customers.

"Those who travel on the Tube have already benefited from the upgrades of the Jubilee and Victoria lines in addition
to the work that is currently being undertaken to transform the Northern, Circle, District, Hammersmith & City and Metropolitan lines.
"We need to maintain this pace of modernisation to ensure that London Underground is a network that is fit for the future."